 CNM
Fadzai has 16 years' work experience. Has 5 years in ICU experience as general nurse. Have worked for both private and state hospitals. From Zimbabwe . Holds a diploma in nursing and counselling and a BA in nursing management Currently studying for her master's degree in nursing Has nursed patients on ventilation units, critically ill patients and post-operative. Been with Eliza lodge since December 2018.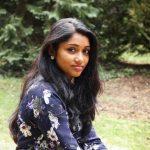 Infection Control Lead Nurse
Athira has completed bachelor's degree in nursing from India and has worked in several reputed hospitals. She has 7 years of experience in nursing. She had moved to Ireland in 2017 and started working for the care of elderly and then progressed her career as a Clinical Nurse Manager. Athira has joined Eliza Care as an infection control lead nurse in October 2020.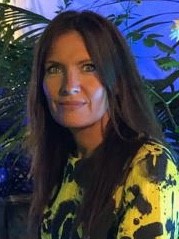 Admin
My name is Aileen, I am one of the receptionist/administrators at Eliza Lodge Nursing Home. I thoroughly enjoy my job especially my relationship and interaction with our beautiful residents. It is a pleasure to work in an environment where our residents are our priory, focus and heart of every decision we make. As first point of contact, my role is to provide the highest level of customer service and an excellent first impression of our Nursing Home. I bring to my role years of experience working within the Airline industry. Consummate professionalism, tact, kindness, understanding and diplomacy were key elements of my job. My aim is to provide a warm, friendly and professional manner at all times.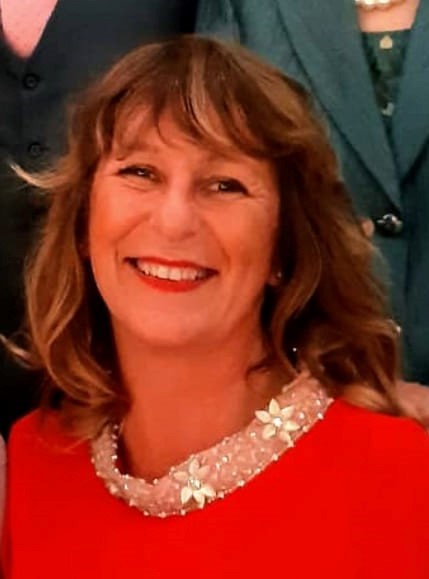 Activities Coordinator / Care Lead
Janelle joined Eliza Lodge Nursing Home in 2010. Having worked as a laboratory Manager for many years in the pharmaceutical and Clinical Sectors she decided to follow her real passion and that was to care for the more mature/wise person. Most of us have hobbies and interests as human beings and just because we are older does not mean that we cannot still enjoy activities I believe in a person-centred approach making sure that the activity is based around the individual. Chatting with the individuals, listening to their stories, offering understanding, comfort and empathy and organising video and phone calls with family and friends. Activities provided are Imagination GYM, Table Quizzes, Pamper Days, Reminiscence Therapy, Themed Days, Celebration of Birthdays, Card Games, Music and Singalongs, Arts and Crafts and any other activities that the resident likes to do. The next project is to turn the centre garden into a Sensory Garden with the help of the Residents, local tradesmen and men's shed. Helping to create the sensory garden will increase the sense of Self Worth of the Resident by being able to see the benefits of their efforts. The senses will be engaged through touch, sound, smell, sight and even taste.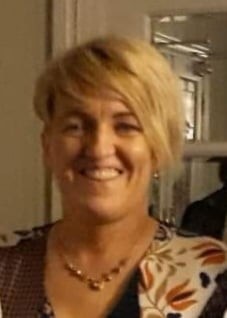 Chef
Sinead, joined Eliza Lodge Nursing Home in 2016. Sinead manages the day to day running of the kitchen which includes menu's that are adopted to the residents tastes and requirements using locally sourced high-quality ingredients. She has over 27 years' experience in the catering industry working in many parts of Ireland. The service we provide is restaurant quality with a nice relaxing atmosphere.
At Eliza Lodge Nursing Home, it is our goal to provide the personal attention our residents require. We strive to provide care to our residents which is person-centred. We value each resident's individuality and we ensure that they receive independence and dignity in a home from home environment.
Eliza Lodge is located at the five roads on the western edge of County Offaly, between Banagher on the banks of the river Shannon and Birr, home to the famous Birr Castle and telescope. Eliza Lodge is surrounded by green fields and woodland in a relaxing country setting.
Eliza Lodge Nursing Home is specially designed,  purpose-built nursing home providing 24-hour nursing-led care.
Our staff provide care and assistance for residents who are low dependency seeking assisted daily living, medium dependency seeking some degree of medical attention or high dependency requiring total nursing care. Ealga Lodge participates in the Nursing Home Support Scheme (Fair Deal Scheme).
We offer long-term, convalescent and respite care, dementia care, post-operative rehabilitation and end of life care for people over the age of 18 years.  
Preadmission assessments are carried out with all potential Residents to ensure that Ealga Lodge is the appropriate setting and is capable of meeting with the Residents care needs.
Eliza Lodge is a single storey building built around a large internal courtyard. All bedrooms are ensuite with level access showers and are complete with television and nurse call alarm. As a purpose-built nursing home, the layout and design of the home ensures that Residents bedrooms are located away from our busy dining and living rooms.
The nursing home has an oratory in which residents can fulfil their spiritual needs or enjoy some peaceful space. The oratory is furnished with a beautiful altar kindly gifted to Eliza Lodge by the La Sainte Union Convent.  
There are a number of spacious lounge areas in which residents and their loved ones can relax and enjoy the in house social activities or family gatherings (when possible). Residents are also welcome to enjoy our outside space including our sheltered internal courtyard.
Eliza Lodge has its own Hair Salon situated where Residents can enjoy the opportunity to schedule an appointment with our hairdresser who visits the home every Thursday and Friday.
Meals are served in our dining room where our highly skilled chefs will provide nutritious, wholesome and tasty food in conjunction with the dietary needs and personal preferences of the residents.
Internet access is available for all residents, there is a Smart TV in the lounge where residents can avail of a wide range of television programmes, documentaries and films. We have a tablet available for our residents to Zoom or have Whatsapp video calls.
The Person in Charge and the Administrator can be accessed in their own offices and the Clinical Nurse Manager and Nurses are available at the Nurses' Station or alternatively via the call bell.